First Label For Never-Before-Licensed Music
We appreciate the unique value of a first license.
Uncover exclusive, ready-to-use music and be the very first to license it. Or choose a song as a foundation and let our team customize it to your specifications.
Discover Key Features

We developed an online music streaming platform and signed music by artists, composers and record labels that were never licensed before. Our service aims to provide a tailored experience for music searchers such as advertising agencies, film production companies, and music supervisors.
1-Tab Player:
Designed with the simplicity of an app, our platform integrates an intuitive audio player that operates seamlessly from just a single open tab. The music player constantly stays active, making sure your listening history is readily accessible at all times. Our fullscreen mode further enhances your immersion, allowing you to concentrate fully on exploring and enjoying our music collection.
Listening History:
Manage your listening queue and review your recent plays using the Listening History button located on the right side of the bottom player. Press 'L' to open it and navigate with arrow keys. You can also use the spacebar to pause and play.
Song Filter:
The primary tool for music search, you can minimize or broaden song results by selecting one or multiple settings within each row for Genre, Mood, and Meta. Selecting one setting in each row yields the most focused search. Adding less OR more settings will broaden the search results. Our broad category descriptions encourage an inspirational and creative music search experience.
Instrumental Listening:
To switch between the original and instrumental versions of a song with vocals, locate the microphone icon in the bottom music player next to the download and like button. By clicking on this icon, you can seamlessly toggle between the two versions.
Likes:
Keep track of your favorite songs by liking them. You can access all your liked songs in your profile.
Pitchlists:
Add songs to a private pitchlist by "Add to Pitchlist." Visit and edit your pitchlists within your profile.
Loudness normalization:
We've applied loudness normalization to our streaming platform for consistent volume levels and smoother listening. When downloading WAV files, the genre-specific hot master loudness is preserved, ensuring pitch-ready tracks.
Request Pitchlists:
You will get a handpicked pitchlist by our team directly into your account.
The first streaming service for music agents
Stay ahead of the music curve with weekly releases by renowned artists and platinum-selling producers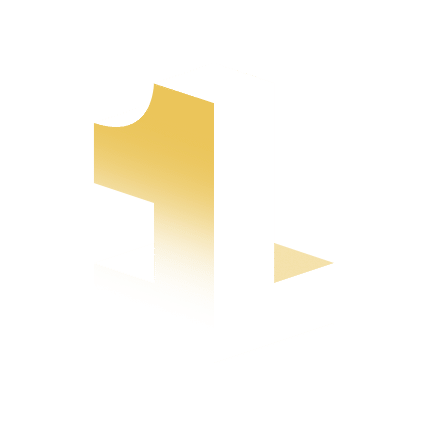 Be the very first
Be the first to license any song you can hear on this platform.
Streaming service for music agents
Original music by artists with passion and a story to tell. Be the first to tell it.
Prepare your pitch
Create unlimited pitchlists and share them with your clients.
Download music
Download songs for editing tests and pitches.
Frequently Asked Questions
License No.1 is a pioneering music label and licensing company focusing on the unique value of a first license.
We offer this streaming service where music seekers can directly access pre-produced, yet 100% unlicensed and completely rights-cleared music during their mood research, to then present it to the clients in the pitch without having to sacrifice important flexibility through individual adaptations, because subsequent adjustments to the music by us or our composers are always possible.
Our service is designed with both convenience and enjoyment in mind. We've created a cutting-edge streaming platform for music agents that is set to revolutionize the process of connecting high-profile brands with music. With our hand-selected and curated collection of original music by talented artists who have stories to tell, you'll have access to an unparalleled selection of never-before-licensed songs at your fingertips. You can be the first to tell these unique stories.
The music on our platform is not just a collection of tracks, but a representation of passion and storytelling, ready to bring a unique touch to your next project. With weekly releases from renowned artists and platinum-selling producers, our service let's you stay ahead of the music game. Dive into a musical wonderland of unique and diverse compositions crafted by talented scoring composers and mesmerizing vocal tracks by skilled songwriters, all at your fingertips in our catalog. Music that was licensed once disappears from our catalog.
Our music on License No.1 is exclusively presented and never licensed for any commercial use prior to customers' purchases.
Our catalog can be accessed by any professional music searcher through our streaming service website (https://licenseno1.com/) where you can listen to the music before licensing. With our platform's advanced filtering options you can easily search for the perfect song using directional keywords for genre, mood, and energy level. You can curate your own pitchlists, receive personalized recommendations, allowing you to effortlessly find the unique fit for your projects.
Absolutely! Although the music is already polished and fully produced you can view our catalog like a vast pool of high quality layout tracks. We understand that sometimes you need a little extra to make it the perfect fit. If you need any minor or major changes to the composition, just let us know and we will be happy to work with you to make it happen. Don't hesitate to reach out to us for all your customization needs!
After finding the music you'd like to license, you can initiate the licensing process through the contact forms on our website or by contacting us via phone/email. Our team will review your request and get back to you with a quote and any necessary next steps.
We can give licenses for all media assets, worldwide and exclusive. The required license can be discussed and the price will be project-dependent. Feel free to reach out. For more details about our service rights you can read our Terms of use
Yes! In addition to licensing, we also offer voice-over recording, editing, additional composition, and any other audio production services you may need to finalize your project.
Of course! If you'd like to extend the license period for a particular track, simply let us know. We'll be happy to work with you and renew the license.
Have any questions?
Please reach out to our support team for more information.
---